Omnicrobe is a database of habitats, phenotypes and uses
The Omnicrobe database gathers comprehensive information on habitats, phenotypes and usages of microorganisms as automatically extracted from text sources (PubMed, GenBank, DSMZ, CIRM-BIA, CIRM-CFBP, CIRM-Levures). The search offers you access to the information and their sources. More information.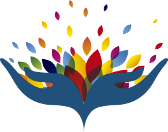 Web services
---
Using the
API
is recommended for the export of large set of data.
Citing Omnicrobe
---
The Omnicrobe database and the associated data are free of use, available under the CC-BY license. If you share or adapt it, you must give appropriate credit: provide a link to the license, indicate if changes were made and cite the paper:

Falentin, H., Chaix, E., Dérozier, S., Weber, M., Buchin, S., Dridi, B., Deutsch, S.-M., Valence-Bertel, F., Casaregola, S., Renault, P., Champomier-Vergès, M.-C., Thierry, A., Zagorec, M., Irlinger, F., Delbes, C., Aubin, S., Bessières, P., Loux, V., Bossy, R., Dibie, J., Sicard, D., Nédellec, C. (2017, October). Florilege: a database gathering microbial phenotypes of food interest. In 4th International Conference on Microbial Diversity 2017, Bari, ITA (2017-10-24 - 2017-10-26).